---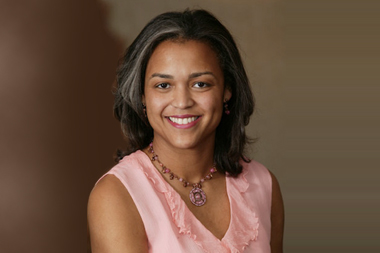 About Tracey Banks, M.D.
Dr. Tracey Banks has been a practicing OB/GYN for over 20 years. She is currently the President and Founder of Adriatica Womenís Health (www.adriatica-wh.com) , an all female OB/GYN practice in McKinney, TX. Her practice has one several awards including Best OB/GYN by McKinney Magazine every year since 2009. Dr. Banks was named as one of Dallas and Collin County top Physicians in 2012 by D magazine.
In 2012, realizing that there is so much misinformation on the internet, Dr. Banks started an online YouTube channel called Bankable Health Tips. Her channel provides educational healthy tips on topics ranging from Contraception to Menopause and beyond.
Dr. Banks decided to enter medicine at the age of 14 when she volunteered as a candy striper at a Memphis , TN hospital. She loved everything about the hospital, from the gratification of helping other people at the most trying times of their lives to the hard work and constant hustle and bustle. Her experience as a volunteer solidified her dream to become a physician.
Dr. Banks earned a four-year academic scholarship to Xavier University in New Orleans where she graduated summa cum laude. She then went to the University of California-San Francisco School of Medicine, one of the top medical schools in the country. In medical school, she was awarded the John B. Harris Award given to the senior student who exemplifies outstanding service to the community.
"Womenís health issues and the sheer joy of being involved in bringing a new life into the world led me to become an obstetrician/gynecologist," says Dr. Banks.
After graduating from medical school, she completed her residency training at the University of Texas, Houston , LBJ program. During this busy residency program, she married and had her first child, Gabrielle. While in Houston , she received many honors including "Outstanding First Year Resident", "Outstanding Resident Research Award" and "Administrative Chief Resident." Following medical school, Dr. Banks and her family moved to Chicago where she joined a large multi-specialty group. Southerners at heart, the family decided to move to the Dallas in 1999.
Dr. Banks founded North Central Womenís Health Partners in 1999 in McKinney , TX . Her philosophy is to provide exceptional health care and customer service to women via a team approach where the patient is an active partner in her care. The practice, now called Adriatica Womenís Health, has grown to four physicians, two midwives and two nurse practitioners.
Dr. Banks has served several tenures as Chief and Vice-Chief of Ob/Gyn at Medical Center of Mckinney as well as served on the HCA Perinatal Task Force. She currently serves on the Texas Medical Board Expert Panel and the Board of Trustees for Baylor Medical Center of McKinney.
In the McKinney community, she has been a board member for the McKinney Education Foundation and the Womenís Alliance of McKinney. She is an active member of the McKinney Chamber of Commerce. Dr. Banks now has three children, Gabrielle, Sean, and Ayden. The family worships at St. Gabrielís Catholic Church in McKinney.